Helplines for members
A busy homecare manager takes countless decisions daily, and needs up to date knowledge of a huge range of issues. Here are just a few examples:
Managers often need to make informed decisions when often timescales are short and expectations are high.
The Homecare Association can help its member organisations by answering questions on problems, obstacles and concerns.
Our Members' Helpline provides access to experienced teams who can advise on homecare practice, legal issues and employment practice.
If we don't know the answer to your question, we can usually refer you to someone who does.
We can also support members who use our helpline with free factsheets and guidance.
Helpline information:
Our telephone helpline is the first point of contact for questions from our member organisations.
Call: 020 8661 8188, option 4.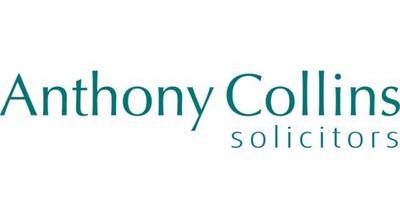 Running a homecare business involves operating in a highly regulated and fast-moving environment.
Owners and managers must comply with care regulation, employment law, and contract terms. They may acquire or sell businesses, tender for work or face litigation.
Above all, they are responsible for the safety and welfare of people who use their services.
Operated by sector experts, our partners, Anthony Collins Solicitors LLP, provides our member organisations with limited free telephone advice, saving valuable time and money when you are faced with a potential legal problem.
Telephone advice is necessarily limited but members can also obtain:
Free legal guidance on a range of topics written by Anthony Collins Solicitors, which can be found in our resources library.
Quotes at preferential rates for more complex work, like drafting or reviewing documents.
To use the legal helpline, call the Member's Helpline on 020 8661 8188 option 4. We'll help you identify the specific legal issue and refer you for legal advice, if this would help.
Free legal guidance on a range of topics written by Anthony Collins Solicitors, can be found here.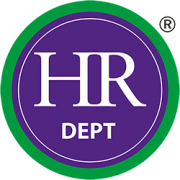 The Homecare Association recognises the complex issues caused by employment regulations and have partnered with The HR Dept to provide our member organisations with advice on employing people and employment law.
At The HR Dept, a dedicated expert will be available to discuss a variety of issues including:
Contract review
Dismissals
Performance management
Absence management
Recruitment
Redundancy projects
TUPE transfers
Employee relations
Training and Development
The HR Dept will allocate either an hour in our offices or half an hour over the telephone to deal with your query. This will include time to read any documents that you may wish to seek advice on.
Although the HR Dept advisers cannot write letters on your behalf or draft documents; they will advise you on the steps that you need to take and where you may be able to get support. You will receive a written summary of the advice.
Each of provider members is entitled to four one-hour advice sessions in a twelve-month period. Advice is restricted to matters affecting the member organisation. Please note that HR Dept do not advise individual workers on personal employment issues.
To contact the human resources advice line, call the Member's Helpline on 020 8661 8188 and select option 4. We'll discuss the issue and refer you for HR advice, where appropriate.
How we represent the sector
Pass on your views and let's shape the future of homecare together.