Good news from the homecare sector - late July 2022
Here are some good news stories and examples of innovation our members have been sharing about homecare on social media in the past few weeks. If you'd like to be featured in a future blog, send in your good news stories and examples of innovation. Please get in touch if you would like to submit a story for consideration.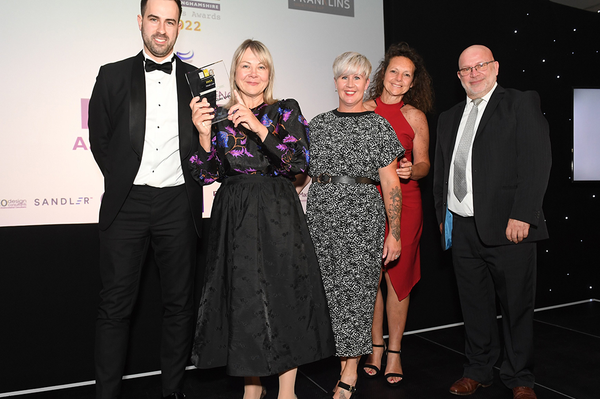 Ashridge Home Care recognised for its service excellence
When the care industry is under enormous pressure, local company Ashridge Home Care is recognised for maintaining outstanding customer service despite ongoing challenges. The Amersham-based company received a silver award in the Service Excellence category at the SME MK and Buckinghamshire Business Awards 2022 ceremony (Small Medium-sized Enterprises) held on Wednesday 29th June.
Managing Director Mitch Miller said:
"This award is testament to everything we have done to value and look after our carers who in turn do everything they can to care for our customers."
The awards ceremony was a rare opportunity for the team to dress up and celebrate its' demanding work. Visiting carer Carol Holdsworth only joined the company earlier this year and thoroughly enjoyed the Awards Ceremony saying:
"We had a fabulous night, and it is really special to be recognised in a category like service excellence. I previously worked in the travel sector but was made redundant during COVID, so a friend recommended I try care work, and I absolutely love it. Just like in the travel sector, customer service is paramount, so despite being nervous about trying a new career, I realised I had transferable skills. Now I visit several clients, and I love knocking on their doors, knowing they have probably not seen anyone all day, and my presence with them makes a real difference. I know I am looked after at Ashridge, so I can look after my clients. There is always someone there to help me if I have any questions or need support, and I am proud to be part of the team. It was a privilege to be at the awards event."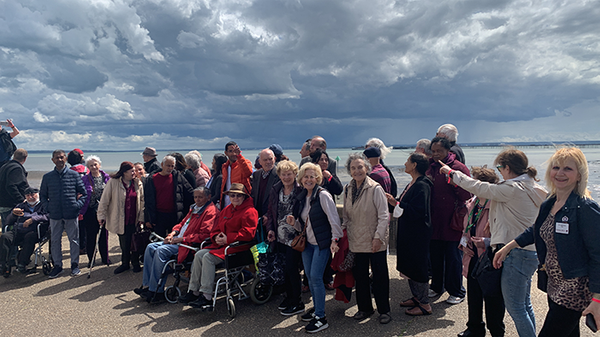 A recent Walfinch outing to Southend the Sea with the Dementia Club UK
Walfinch East Barnet retains a 'Good' rating following the latest CQC review
During the original inspection, the CQC spoke with care staff, those receiving care, relatives of those receiving care and the registered manager, Mr Marcelo Navarro. They looked to determine whether the service delivered was safe, effective, caring, responsive and well-led. The team received 'good' ratings in all five areas.
Walfinch East Barnet, which is based in Whetstone, East Barnet, was set up by Marcelo in March 2021. The team has since expanded with 24 carers and today provides a wide range of care services to people in their homes across the local area, including Edmonton, Wood Green, Alexandra Palace, East Finchley, Southgate, Palmers Green, Enfield, Cockfosters and Barnet.
Talking about the latest review by the CQC, Marcelo said,
"Since launching the business, my team of carers are today providing personal care and support to many people across the Barnet area. Every day we strive to provide an outstanding service that will make a difference to our clients' day, and I'm delighted with the feedback and positive reviews we receive."
Walfinch East Barnet is also one of the trustees of the Dementia Club UK, where the team has helped the community and supports their carers. Walfinch's clients have been able to participate in their weekly meetings and enjoy outings with them.
Christies Care supporting people to do the things they love
Christie's care provides live-in support for those they care for. This month they have shared some lovely stories about how those they care for continue to do the things they love with support from their dedicated carers.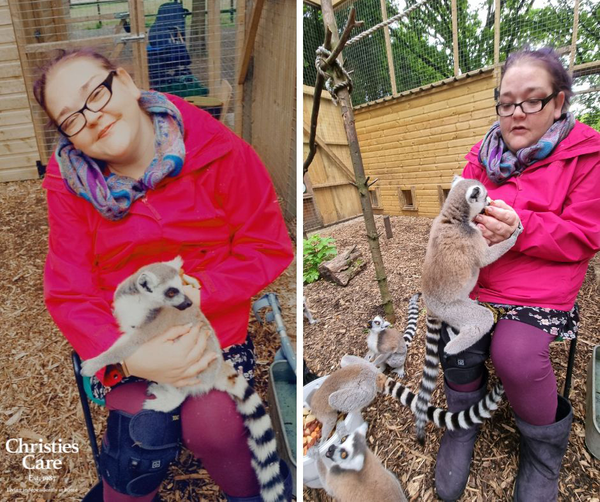 Emma had a wonderful time with her carer Alix at Hoo Zoo recently. 💙 Live-in carers support people to live as independently as possible so they can continue to do things they want to do at home, in the community, with family and friends or even at the Zoo! Emma was given a voucher to spend an hour petting lemurs and meerkats there - what an experience!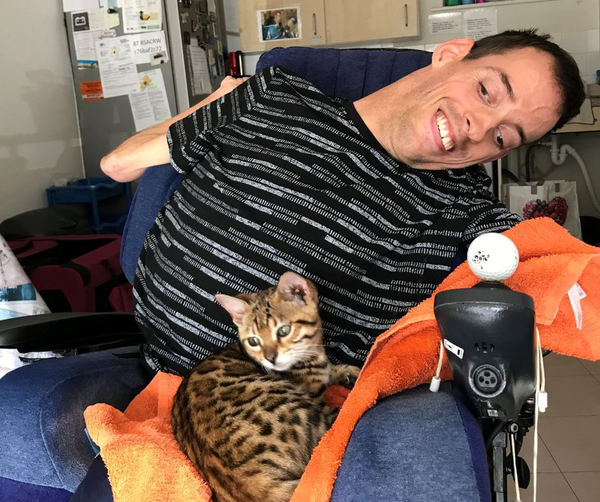 We are delighted to share the lovely pictures Matthew sent us, with support from Christie's Care. 🐈 Matthew had a friend come to visit with their kittens, and it looks like they all had a lot of fun together.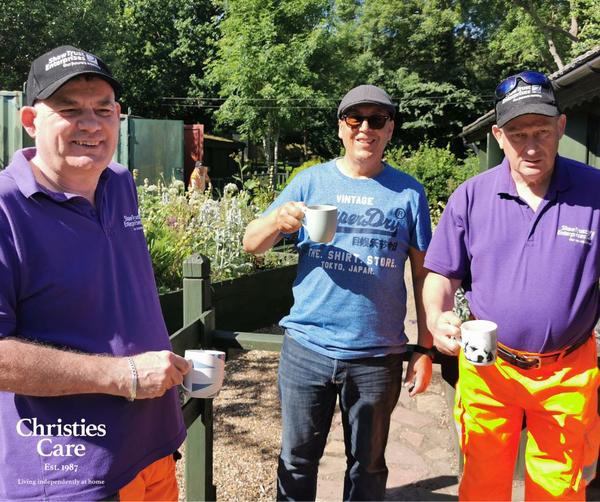 Here is Christie's carer with Phil and Mark, who are hard at work volunteering at Scadbury Park Nature Centre. Phil and Mark enjoy getting involved in the community and being outside and surrounded by nature - as well as the tea breaks, of course! Being able to form such great relationships and enjoy doing things and spending time together is one of the many benefits of choosing live-in care.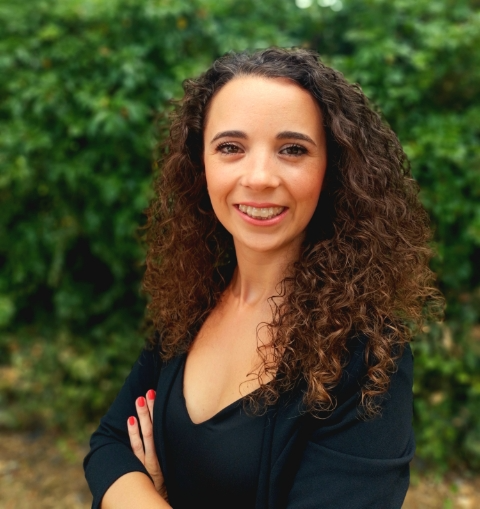 Bluebird Care welcome a new Head of Quality and Compliance
Bluebird Care franchise group are welcoming a new Head of Quality and Compliance. Virginia Montalban brings the experience of an eight-year career history with Bluebird Care to the group. She will support the senior leadership team and their five Registered Managers.
Virginia read a degree in social work back in her native Spain, followed by a master's degree in criminology and forensic science. She intended to become a social worker, but her grandfather fell ill. As no private home care was available in her village, she became his carer. Eventually, her grandfather had no choice but to move to a care home. A desire to help others on their journey in care sprung from this life experience.
"We make a real difference in people's lives. Watching my grandfather be torn from his beloved home was a scarring experience, so the home care industry is close to my heart."
After a move to England, she became a Care Assistant at Bluebird Care, and after two years in the field, Virginia progressed to an office role in quality assurance. In 2018, she joined Bluebird Care's Franchise Support Centre as Quality Manager for London and the east of England, covering quality and compliance for over 70 offices.
Congratulations to Virginia on her appointment from everyone at the Homecare Association
Overall Outstanding for Your Home Care
Your Home Care are celebrating after having achieved an 'Overall Outstanding' in their CQC inspection. They achieved Outstanding in Caring and Responsive and Well-led. The Homecare Association have received a lovely email from them saying
'We want to thank the Home Care Association for their support over these tricky times. You've supported us on a policy level, marketing and more widely awareness. We feel that having the Home Care Association looking out there for us has helped us obtain our Outstanding and remains incredible value.
We'd also like to thank you, Jane. We think you're a great Chief Executive and your tireless work is helping companies like ours be heard on a national level. You've supported us along our journey and we're really grateful that you've taken time out to help us when you're clearly working all hours!'
Congratulations to Your Home Care on this very well-deserved achievement.